We need your help to spread the word!
Posters & Postcards
4/22 WE'VE UPDATED OUR PRINTABLES WITH NEW BILL NUMBERS
Download this printable. Share it with your friends, post it in your business. Print it out and share it with patients, customers, friends. You can email it too. Legislators MUST hear from their own constituents!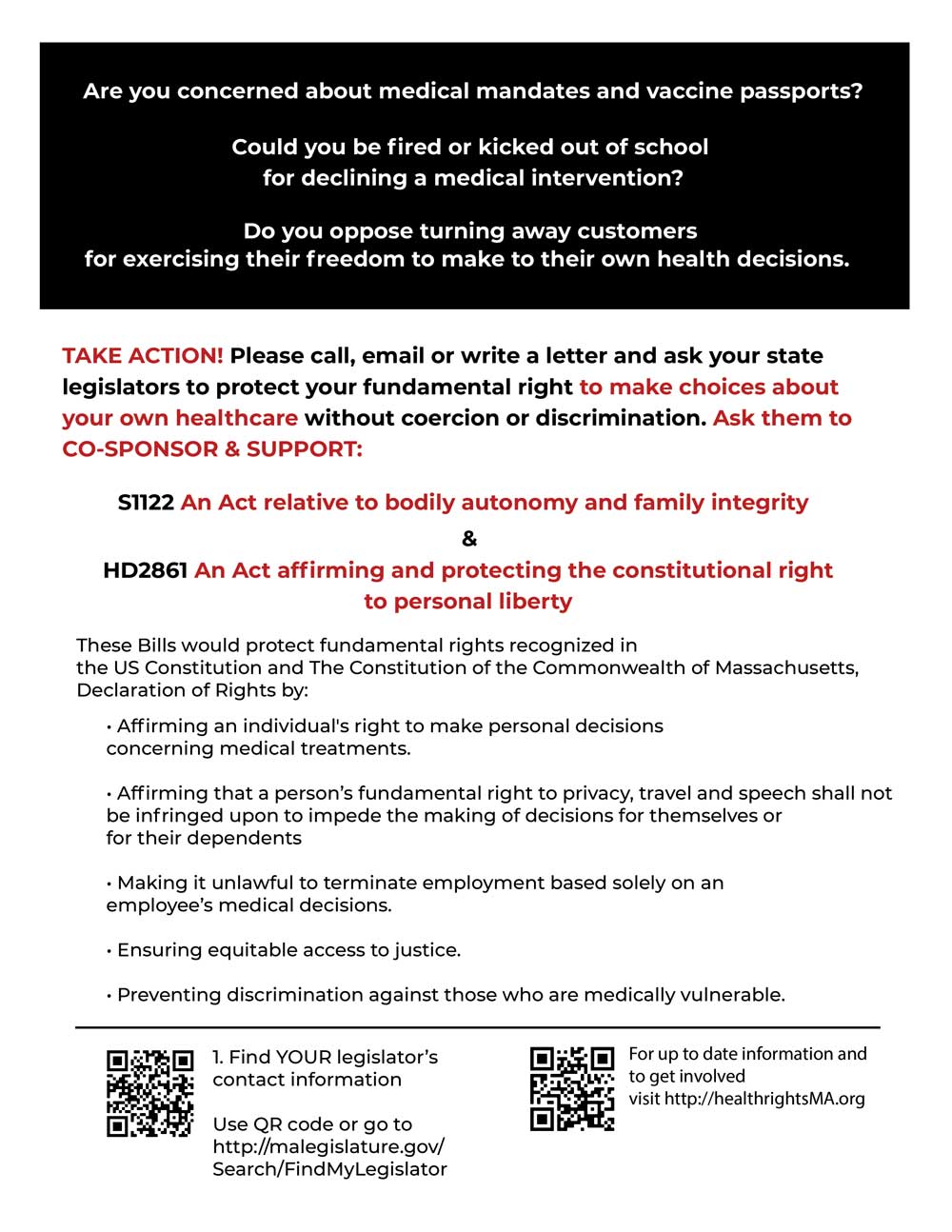 MAILING POSTCARDS: Download the the printer files to order your own "protect my fundamental rights" mailing postcards. Please note: bill numbers are subject to change so take that into account when considering quantity.
Tips: I ordered mine at Vistaprint. 1500 5×7 premium cards on matte stock cost about a $180 including rush shipping (with a 30% coupon code – find a current code by just searching online) Turn around is about 6 days to your door.
4/22 MAILING POSTCARDS UPDATED! DOWNLOAD PRINTER FILES AND ORDER YOU OWN!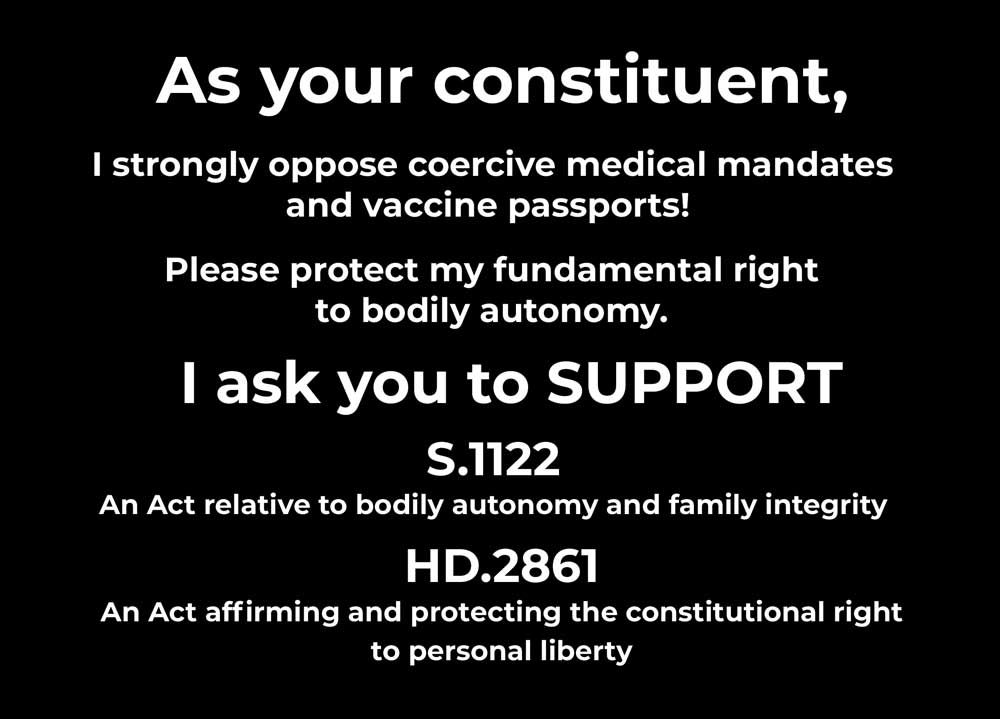 Put them in your office, business or practice.
Share them with patients, friends and colleagues!